Field service has undergone a massive transformation since 2020. During the initial phase of the pandemic, countries across the world had enforced lockdown to prevent the growing numbers of positive coronavirus patients. This step helped decrease the rising death curve.
Still, on the other hand, it also impacted the financial health of many businesses. Field service, which entails moving out of the company premises and dealing with people regularly, was heavily affected. A large number of field service organizations had to shut their doors because of the frequent lockdowns.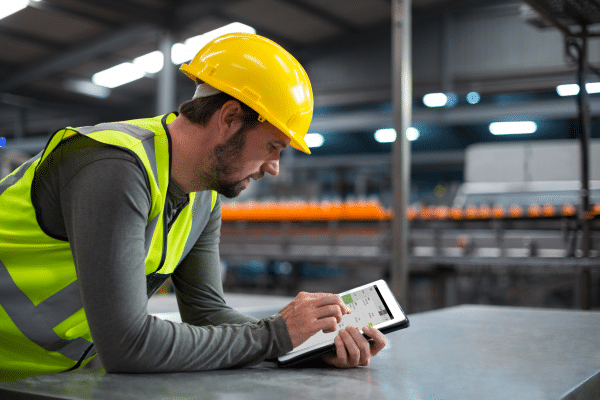 However, the need for field service technicians only grew during the pandemic. People and businesses alike needed support for performing various activities. For example, repairing an air conditioner for a family living in one of the hottest cities in Rajasthan, fixing broken laptops and desktops of employees who couldn't step out of their house, or installing ventilators and beds in hospitals across cities could be done by field service technicians only. Salesforce snapshot research shows that 70% of customers like using onsite services than self-explanatory videos.
The primary attributes of field service are ensuring the health of onsite technicians and customers. Since compulsory lockdowns have been uplifted, field service appointments have risen exponentially. Thus, companies need to provide the best service at affordable costs and in the least possible time.
The first reputation is the last reputation" holds great significance in the realm of field service. So companies need to ensure that they provide the best experience at the first time. They can do this by following best industry practices and adhering to an indigenously developed field service management solution. These two things will help field service companies to innovate and become resilient in the post-corona world. This article will shed light on ways through which you can bring your field service to ready-to-deliver mode.
Here are 5 ways to make your field service ready-to-deliver
1. Communicate with customers more often
As we all know that the pandemic is showing signs of revival worldwide. It will be hazardous for onsite technicians and customers not to follow covid-related precautions in such a scenario. For ensuring the health of both parties, you must develop a communication portal that allows the customers to participate.
ERP and CRM software containing chatbots has multiple applications. It allows customers to self-serve by seeking information regarding onsite technicians, such as:
1. Name and contact details
2. Arrival time
3. Steps to ensure a safe and healthy service visit that includes wearing a mask, cleaning the workplace, and following social distancing measures.
4. Automated alerts and reminders.
2. Develop an information-sharing portal for field service technicians
The State of Service report states that about 45% of onsite technicians waste a substantial amount of time due to insufficient or outmoded information. To prevent such a situation in your organization, you should implement a CRM software that will provide an interface for sharing critical business information and data, such as:
1. Customer information
2. Job information
3. Knowledge articles
CRM software provides access to crucial information on the onsite technician's mobile device. Moreover, it also essential for field service experts to collaborate with other business stakeholders instantly if they require assistance. In this way, the field service technician's efficiency is greatly boosted, and a robust and long-lasting relationship is developed with customers. With increased customer satisfaction, you will position your business to cater to new business opportunities.
3. Use AI to unlock revenue-boosting opportunities.
The State of Service report states exciting findings. About 80% of service leaders believe that field service substantially increases revenue. On the other hand, 79% of respondents believe that it creates new revenue streams. You can enhance this further by integrating an AI-enabled asset performance system into your CRM software.
AI will allow you to monitor and manage your assets more carefully. You will gain visibility into the following matters:
1. Asset data
2. Warranty for each piece of equipment
3. Terms and conditions of the preventative maintenance contract
4. Recommendations on additional services to sell
4. Have the necessary parts and components required by field service technicians.
Remember that along with a highly efficient team of field service technicians; you also need to ensure that they have the right parts and components at the right time. For example, an MRI scanner at a hospital needs repair services. You send an onsite technician to repair the device. The service technician realizes that the tool bag doesn't have the required components after reaching the hospital.
This situation will cause a service delay that will impact the customer experience. Moreover, it will lead to multiple site visits that will result in the rise of visiting charge. AI-enabled ERP software contains inventory management modules that provide recommendations about the critical parts and components based on previous work orders and site visits. This way, you can ensure that your mobile workers will always have access to the inventory they need at all times.
5. Develop a system of collecting regular feedback from your customers.
Apart from improving your services regularly, it would be best to build a constant loop of feedback. Research conducted by SurveyMonkey shows that 85% of people like providing feedback if they have a good experience.
Collecting feedback will also help you to:
1. Improve your existing services.
2. Provide additional services.
3. Understand the needs, wants, desires, and ambitions of your customers.
4. Provide personalized services to your customers.
Customers often enjoy giving reviews and feedbacks through emails, social media portals, and third-party vendors. Ensure that you allow clients to provide feedback through multiple channels in a visually rich format.
Conclusion
The coronavirus impact is not as severe as it was in the initial months of 2020. With the introduction of vaccines worldwide, the number of positive patients and people dying is going down. Businesses are opening up again and expanding their services.
Field service technicians are in an all-time high demand. It's the right time to implement CRM software to efficiently and safely fulfill all your customer needs. You can significantly multiply your business productivity by automating communication, providing 24/7 access to critical business information, and AI-driven insights.
Watch this space for updates in the Hacks category on Running Wolf's Rant.