Social media bios are short – this means that they are easy and simple to write. At least that's what you thought before you started writing them.
If you are confused on what you should do, here are some helpful tips:
1. Be clear and concise
One of the keys of having a good social media bio is to keep it short and concise – most of the times you have to, there is a word count limit. But there is more to it than that.
For instance, this means that you don't have a lot of room to talk about your long employment history or why you like that specific type of pizza. You have to get creative –  use hashtags and short sentences.
For instance, just write #pizzalover or #contentwriter for #writershaven for your employment. Make it clear who you are, where you work and what you do. These are the basics.
2. Be funny and engaging
Now that you have stated the basics of your profile, you can focus on being engaging and funny. This will work like branding for you. For instance, you could turn your social media bio into a poem, add a funny fact, a joke, your hobby or something similar. What's important is that it's true of who you are and not something fake.
"Social media – no matter which platform – is pretty light hearted and people are mainly there to have fun and be entertained. Stay away from being predictable and boring and do something different," says Angie Robinson, a digital marketer at UKTopWriters. Even Hillary Clinton or Tom Hanks are doing it.
3. Include a Call To Action
Your bio is another opportunity to get your readers to your site, portfolio, book, product, store and so on – any external place you have where you are offering your product and services and your readers could learn something more about you.
It's a great opportunity to share more info about you with your readers, generate traffic, conversions, gather leads, engagement and so on. It expands the image they already have of you and introduce them to your world.
For instance, include something like "Find out more on (insert link)" or "Check out my website (insert link)".
4. Tell them who you are
"One of the most important parts of your bio is explaining who you are. While you could use some of the common buzzwords like "Copywriting Ninja" or "Cloud Computing Rockstar", they have been used so many times that they are washed up and boring.", says Boyd Berkinson, a social media marketer at EliteAssignmentHelp.
No one cares – and frankly, no one believes – that you are a ninja or a rockstar. Just say it, plain and simple – you are a content writer, you are a cloud computing developer or something else.
5. Tell them what you do
Add your current employment to your bio in the form of a hashtag. But also say what you do – are you a content writer, a developer, a cartoon artist or anything else. All of this will tell your readers in which industry you work and it will help them understand you better.
If you are self-employed, this will give them a chance to hire you or find you on your blog. However, make sure it's short and that it features only your current employment.
6. Share your interests
Sharing your interests helps you come off as more human and down-to-earth. People love it when they can bond with someone they follow over simple things like loving tea or loving coffee, books, donuts or same movies.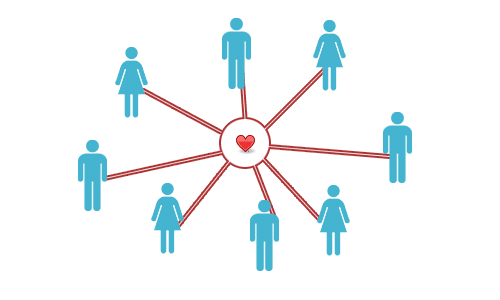 You can expand on this in your posts later but listing it in your bio in the form of hashtags or the regular form is very important.
Writing and Editing Tools To Create Social Media Bios
Since social media bios are usually short so any grammar and spelling mistakes are highly noticeable. You can see them from a mile away in that small number of words.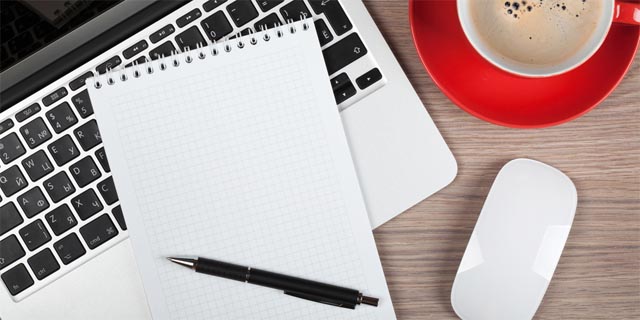 This is why you need to be extra careful when it comes to proofreading and editing. You should also focus on placing some keywords and catchy phrases that can attract the right audience.
Here are some tools that can help you with that:
1. Stateofwriting and Study demic – Since writing bios can be so much like writing compelling and persuasive copy, you have to know how to copywrite. Here are two tools that can give you excellent copywriting tips.
2. Essayroo – An online editing tool that can help you with all your spelling and style mistake, Essayroo provides you with excellent editing assistance.
3. Academ advisor and Via writing – Use these tools to generate headlines, catchy words, keywords and so on. These tools can provide you with all the buzzwords you need to gather just the right people.
4. Boom essays and Ukwritings – These are grammar checkers that also give you grammar tips and advice. You can use them to first follow grammar guides and then check them through grammar checkers.
5. Revieweal – This is a formatting tool that helps with all sorts of formatting elements.
6. Word count tool – This tool will help keep track of the number of sentences and paragraphs. It will also help you check the number of characters a word has.
Well, there you have it 6 Tips For Writing An Effective Social Media Bio and some writing tools to help you write one.
Do you agree with my assessment or not? Leave a comment below and tell me what you think
Watch this space for regular updates in the Hacks category on Running Wolf's Rant.