Since mobile apps have penetrated almost every nook and corner of our everyday life, the demands for skilled developers are steadily increasing. While the career opportunities for the web and mobile app developers vary as per their skills, expertise, experience, and exposure to the development projects, not all developers have the same level of expertise and skill set.
For common people, there is a perception that developers have a star-studded career with a six-figure income and smooth career graph. But they seldom have any idea about the hardships and challenges that most developers need to face. Obviously, in the development world, if you can master the most demanded skills and can offer a unique mix of expertise and development skills, you don't need to be concerned about career opportunities and growth.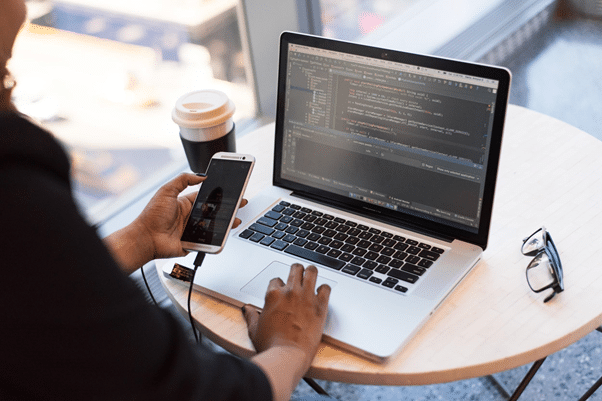 Taking into consideration the demand for various development languages and skills that over the years stood out from the rest, here we are going to explain the most demanded and must-have skills for the developers to catch hold of an excellent career.
Here are 4 Skills Every Developer Should Have in Their Back Pocket
1. Exceptional Python Expertise
Python over the past few years has emerged as one of the most popular and widely used programming languages with versatile features and capabilities that fit across a multitude of app projects. The best thing about Python is that it comes with an easy learning curve while offering versatile capabilities for building diverse apps across niches. Another important thing is that Python comes with a budding developer community and loads of helpful tutorials and guidebooks for the developers.
Python is widely used across app projects for integrating the latest technologies such as data science, machine learning, artificial intelligence, and several others. From banking and financial apps to consumer apps to enterprise-grade solutions, Python is used in apps across a wide range of niches.
2. Cloud Development Expertise
Cloud services have become a permanent building block for enterprise app projects across niches. Cloud solutions are now used by as many as 90% of businesses. Naturally, for any developer willing to make a fast-growing career, having cloud expertise is of extreme importance now. Already big tech companies turned to be major cloud service providers such as Amazon Web Services, Google Cloud Platform, Microsoft Azure, and several others.
You can always sharpen your cloud development skill and expertise by attending the cloud development certification courses from major brands such as Microsoft. The 2020 version of the Microsoft Azure Certification Prep Bundle offers as many as 10 courses that extensively covers all practical development skills for various types of cloud projects. A budding developer with an aspiration for gaining cloud expertise can avail of the entire courseware by just spending $39 and gain lifetime access to the bundle of tutorials and training stuff.
Similarly, you can also avail of courses and certifications from other leading cloud service providers. The 2020 version of Ultimate AWS Certification Training Bundle almost offers the same repository of courseware and tutorials covering close to 90 hours of extensive training on the big data, cloud, and many others. There is also the Ultimate VMware Mastery Bundle that budding developers in enterprise environments can use for accessing a guided tour along with 26 hours of in-depth training. The entire VMware suite of tutorials cost less than $20 in price.
3. Expertise With Web Technologies
Let us admit that in spite of the popularity of mobile apps, the popularity of the websites is not going to fade anytime soon. Since there are thousands of websites that are launched every day, the demand for expert web developers is only going to increase. Moreover, the emergence of hybrid web solutions such as Progressive Web Apps (PWA) and Accelerated à Mobile Pages (AMP) further brought limelight to web technologies.
If you want to excel as an expert web developer with a comprehensive skill set, you need to opt for full-stack web app development corresponding to all the languages and programming skills required for both frontend and back end development of any web project. Both MEAN (covering MongoDB, ExpressJS, AngularJS, and NodeJS) and MERN (MongoDB, ExpressJS, ReactJS, and NodeJS) stacks are extremely popular for web and mobile app development projects.
To master full-stack development skills you can opt for the Full Stack Web Development Master Class Bundle that offers 46 hours of intensive video training. The training helps you master the key frameworks that are included in the leading full stacks. Just by spending merely $19 you can access the entire training suite.  You can also opt for the Comprehensive JavaScript Bundle which helps you master programming with Javascript, the most elementary language for web development. Only by spending $31, you can access the entire bundle.
4. Cybersecurity Skills
It is a no-brainer now that the cybersecurity threats and challenges are now steadily increasing creating more career opportunities for cybersecurity experts. This is why the developer's expertise in dealing with the cybersecurity of web and mobile apps has become a ground for career opportunities. As for tuning your skills and expertise to handle cybersecurity issues, you have plenty of credible courses and training programs.
There is A-Z Cybersecurity Developer Bundle that offers an extensive 120 hours of training on everything related to cybersecurity that developers need to know and actively implement in their solutions. The tutorial videos in the bundle cover almost everything related to cybersecurity such as ethical hacking, data security, malware threats, pen-testing, InfoSec, and several others. Just by spending a mere $39.99 you can actually access the entire course.
Do you want something more robust and extensive to prepare you as a cybersecurity expert certified through various industry-recognized exams? Well, you can just opt for the Complete 2020 CompTIA Certification Training Bundle that covers various related topics as well such as cloud computing, IT, networking, and several others. This huge courseware just comes with a discounted price of $69 now.
Conclusion
Finally, as an aspiring developer who wants to make a mark with his development skills and expertise, you should always opt for the skills and programming languages that have a bright future. The technologies that are going to power most applications and enterprise solutions in the years to come will experience steady demands and corresponding career opportunities.
Watch this space for updates in the Hacks category on Running Wolf's Rant.