As most of my Twitter followers and other folks that know me already know I went to watch the Johannesburg concert of the 2011 Rammstein Tour of South Africa on Friday. I took a bus organized by Pretoria pub / restaurant Aandklas to get there. The vibe was electric on the bus (which was filled 35+ like-minded people and enough booze to injure a tough elephant or a lion). We left Pretoria at about 3 PM and eventually made it to the Coca-Cola Dome at about 6 PM (after stopping at Hooters in Fourways for a while). I made my way inside the dome at about 7 PM and found @traaidmark & @MaggotMouth waiting for the show to start almost right in front of stage. The show started at 8:30 PM with a giant display of the German national flag which slowly lowered to reveal the band on stage. Rammstein really got the Coca-Cola dome crowd rocking. It was an absolute awesome audio-visual experience. Nearly being burnt by the pyro, seeing the keyboardist crowdsurf in a rubberduck and being close enough to the stage to see the expressions on the lead singer's face made up the highlights of the evening. I do feel that the show was a bit short, but it was definately the best live rock performance (in a concert hall setting) that I've ever experienced.
I snapped these photos with my Nokia 5130 Music Express (which only has a 2 megapixel camera). I kinda missed the Nokia N8 demo I had for a while last year.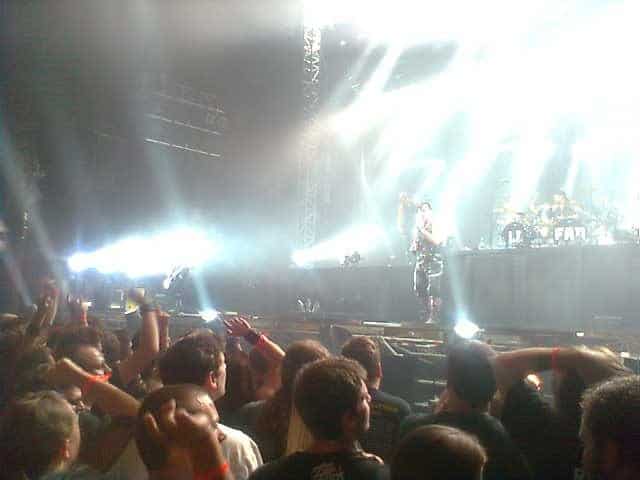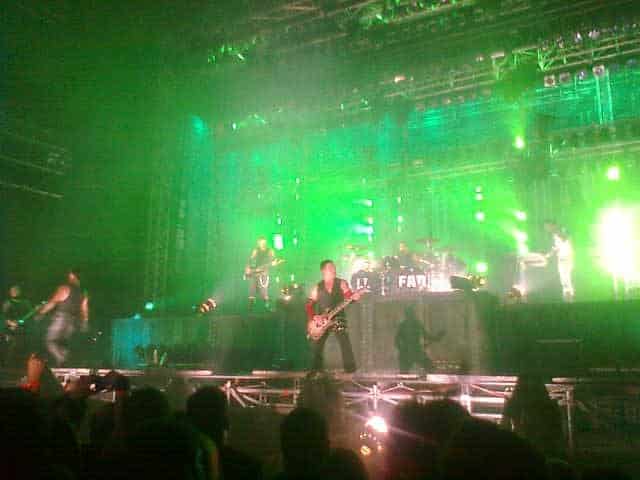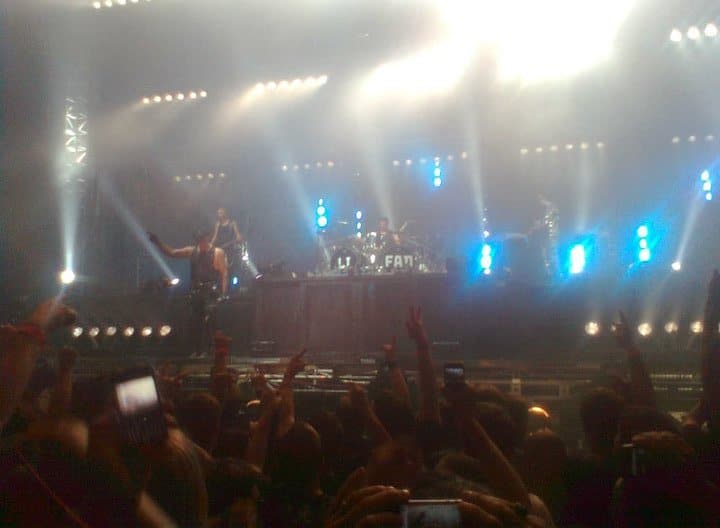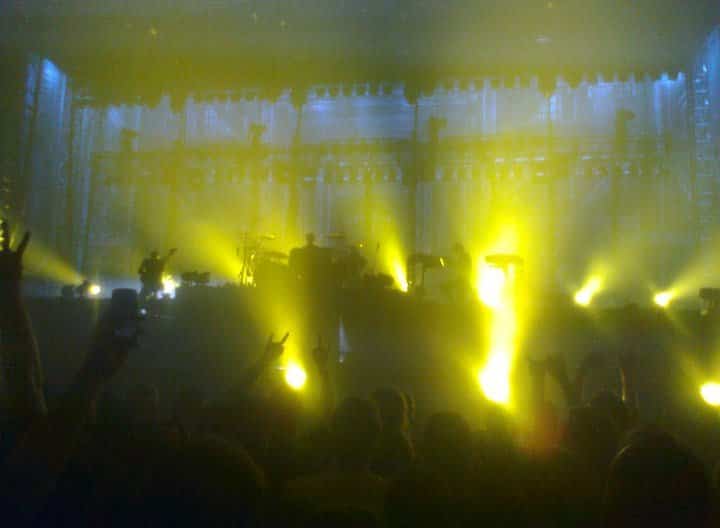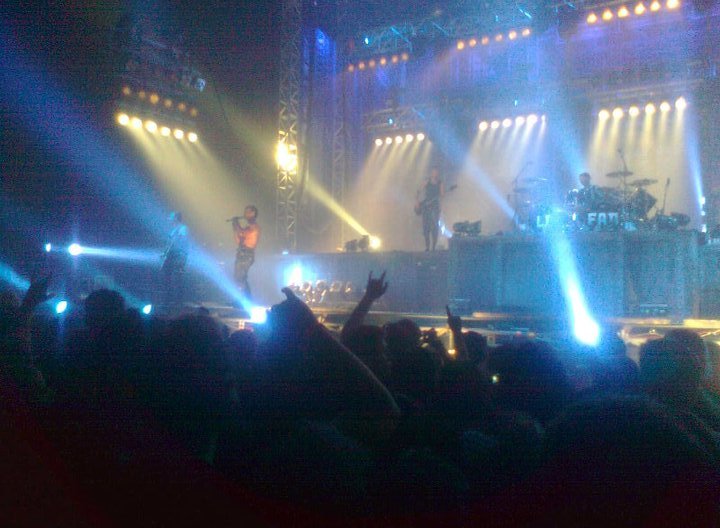 The trip back to Pretoria was a bit of a mission. I did not manage to find the bus in the parking lot of Coca-Cola Dome for the trip back to Pretoria, which left me stranded in Fourways (my own stupidity I might add). Panic struck, but luckily @MonkeyMarcel spotted me and offered me a lift back. We did end up in Cool Runnings in Fourways first though (which meant that I only got home after 2 AM). In all, the Rammstein concert was an awesome experience and I would not mind seeing them live again. This morning Pretoria based Rock Radio station Tuks FM broadcast an interview that DJ Mike Bower did with Rammstein before their show on Friday. The interview was uploaded to the Bang Bang Breakfast Blog.
There have been various posts in the Photo Album section of the Photography category on the blog, so feel free to check them out. You might also want to check out the numerous posts in the Music, Events, Facts, Movies, Humor, Technology, Television and Babes categories as well. Feedback is appreciated and welcome. Comment on anything that you might find interesting here.